Yeah!!! I am so excited for today! I get to share some new projects featuring Fancy Pants Design's new "Hot Chocolate" line. I love love love this line! I've had so much fun playing with it. First let me share a layout with you that I made for the
Helmar blog
. Did you know that Fancy Pants Designs is a preferred partner of Helmar's. How cool is that! But I would have used the two anyways...you know that. :)
So here is my first layout:
This layout is really all about the story! I know it may be hard to read all my journaling so I will tell you about it. I was on a scrapbooking retreat last November in Utah. We were in a cabin in the mountains. We had a few deer that hung out around the cabin and it was just SO funny...being that we were a bunch of scrapbookers, when we saw the deer outside we would all run and grab our cameras. Then there would be like 20 gals out snapping (about 50) pics of the deer. I still laugh just thinking about it. But yes, I was among them (even though I see deer all the time). And yes, these are my pictures (hubby says they look like postcards or stock photos but I really did take them!).
Here are some close up's of my layout:
I used adhesive from
Helmar
to put the whole thing together. I primarily used the
Premium Craft Glue
, but I did use some clear
Zapdots
on those two blue stars. I don't know if you noticed, but that third star (in the middle) is cut from the sticker sheet...the part around the missing star sticker. :)
AND for my next two projects...I am only going to share some sneaks with you because I want you to head over to the Fancy Pants blog to see the full project! :) They are up today! These are my first official projects for FPD and I hope you like them. Here are a couple sneaks:
So seriously...please go to the
Fancy Pants Designs blog
and check those out, along with some other projects from the DT.
And here are a few things I wanted to pass along to you all! Things you won't want to miss out on. :)
Well it is time to stand up and let everyone know by posting a fun blinkie on your blog/website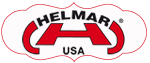 html code found here, or copy and save the image above.
html code found here, or copy and save the image above.
Post this very cool
Helmar
Blinkie on your personal blog for a chance to win! Post a comment here with a link to your blog OR......leave a comment on
Helmar's Facebook Page
with a link to your blog proudly displaying the Helmar blinkie for chances to win. We will choose random winners to win Helmar prizes such as these (prizes will vary)!
TONS of stamps that are now available for YOU to buy! (Even stuff that was previously only available for stores!!!!)
New co-branding coming tomorrow! SALES!
FREE
Shipping! Yeah, that's a lot og craziness!
GOOD crazy, but CRAZY none the less :D
Melody Ross
on the website FOR SALE
Samantha Walker
HOLIDAY Line on sale NOW
DEAL OF THE DAY
! $25 for BOTH of these Holiday stamps??? ummm...did I say "crazy"? Cause that is a brand new Jillibean kit! NUTS!
I just love being part of these teams...I have the best teams, and all the best inside information too! :)